St Paul Park High School
Class Of 1974
Welcome to the St Paul Park High Class Of 1974 web site.
ANNOUNCEMENTS
Welcome to the website!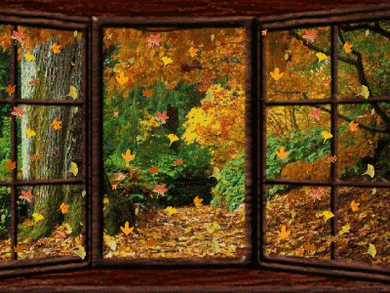 Park High Class of 1974 Reunion!
Let's get together for a great night of catching up with friends!
Where: American Motorsports Bar & Grill
7240 E Point Douglas Rd S
Cottage Grove, MN 55016
(651) 768-0303
When: September 27, 5pm to midnight.
This event is free, courtesy of the Class of '74 reunion committee!
(Donations will be accepted for the 2019 reunion)
Hors d'oeuvres and soda are on us starting at 5:30 pm!
They will even have '70s music for us!
You can also order individually (at your expense) from the American Motorsports Bar & Grill's full menu of food and beverages.
Share this announcement with as many classmates as you can reach!
Contact info: spcampos@q.com
For location and menu info, visit:
http://www.twincitiesrestaurantblog.com/tcrb/2009/10/
american-motorsports-bar-grill-cottage-grove-mn2.html
Facebook Page: https://www.facebook.com/events/1447883035476746
Also: Check out the Class Posting page for info about Park High's 100 year celebration, coming up in October!

Park High will be holding its 100 year celebration

Oct 10-11.
Here is link for full info: https://www.facebook.com/pages/Park-High-100yr-Anniversary-Celebration/1450253658525059
Also, the 100 year anniversary celebration committee is looking for a speaker that can talk about the 1970's (Oct 11th, 230pm at Park High School) for about five minutes that could give people an idea of what Park was like in the 70s (e.g., memories, traditions, events, pranks, favorite teachers, controversies, clothing trends, etc.).
They are also

looking for someone to drive a 1970'a car in the Homecoming parade on Friday Oct 10th. You can connect with organizers via the facebook

This website isn't about waistlines, hairlines, or credit lines. It's about reconnecting with friends from some of the best years of your lives -
It's about caring for your classmates and their families.
If you know of a classmate that is not aware of this website, send them a link. The website will only grow with increased participation.

The website is a work in progress and your input and suggestions are welcomed. We will be adding additional content and features. If you have suggestions or want to identify an issue, please use the "Contact Us" link on the left. This will generate an E-Mail to the site administrator who will no doubt drop whatever they are doing and respond to your input. When revisiting the site, don't forget to scroll down this page to check for updated features denoted in red.
In order to get the maximum benefit and enjoyment from this site, please take a moment and create your login/password and fill in the information in your "Detail" and "Profile" pages. Ladies: Please register under your maiden name (married name can be added during the profile updating process).
If you look at the "Classmate Profiles" page, you will note that some names have a symbol next to them.
The ** symbol identifies a deceased classmate. If you have any information that you could share regarding the passing of this individual, please use the "Contact Us" link to provide the updated information to the site administrator. There may be some delay in the updating of this information on the site as we would like some time to verify the information.
If you are aware of the passing of a classmate, please use the "Contact Us" link to provide updated information to the site administrator. Please provide references to any supporting data (newspaper obit, etc.). We certainly don't want to be responsible for anyones premature demise.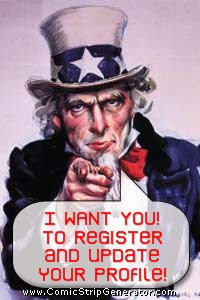 12/12/2012 - Notify Me Feature

A very important new feature has been added to our class web site called "Notify Me". It replaces the former "Profile Subscriptions" function. All Classmates you were previously following are still present on the new Notify Me page. In addition you will find a variety of new options to allow you to interact with our site exactly the way you wish to. For instance you can now receive notifications by email when events like this happen on our site:

* I receive a new personal message
* Someone leaves a comment on my profile
* Pictures have been added to a photo gallery
* A Classmate has been added to In Memory
* A Classmate posts an In Memory comment
* A new reunion or event is being planned
* A new announcement has been posted
* A new Classmate joins the site
* Two or more people are in Live Chat
* Pages on the site have been added or updated
* A Missing Classmate has been found

I encourage you to log into our web site, click on the new Notify Me feature (it's the first link under Member Functions) and set your new Notification Options now. It's a great way of keeping up with our class! You can opt to receive notification messages immediately, or opt to have them grouped into one daily convenient email. The choice is yours! I hope you enjoy this new and exciting method of keeping up with our classmates and web site. Log in today and set your new Notify Me options now!